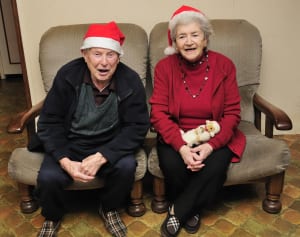 The Holidays are a good time to check in with elderly family members, especially those who live alone. All loved ones age differently. We want to make sure they are healthy and safe.
Here are quick tips on how to gently check in with your loved ones to determine whether they need to make life changes or require assistance.
Look for physical changes. Is there an extreme weight gain or weight loss? How is their general hygiene?
Check the refrigerator. It is well stocked with fresh, healthy food? Do they have an appetite?
Pay attention to how your loved one moves. How is their strength and balance? If they are unsteady on their feet, they may be at risk of falling.
Ask them about their social life. Are they still doing the things they love? Are they reluctant to leave the house?
Check out their medications. Are expired pill bottles mixed in with current ones? Are pills organized to prevent taking the wrong ones?
Check their bills. Do you see bills that are overdue? Do you notice large withdrawals from their bank account? Is there unopened mail piled up? These can be signs of memory issues.
If you notice indications your loved one needs assistance, ease into a conversation with them.
Remind your elderly loved ones how grateful you are that they are part of your celebration. Look through old photo albums and have them tell stories from holidays past. Most importantly, eat mashed potatoes. Because mashed potatoes are delicious.
For information about SafeHarbor  call: 718-979-6900.