Nursing Care on Staten Island since 1967
"Let us give you peace of mind and keep your loved ones at home".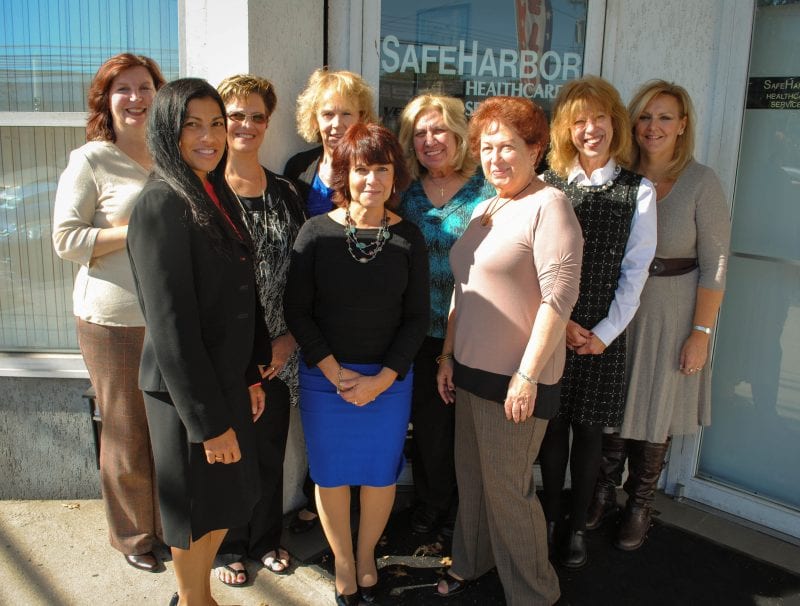 SafeHarbor Healthcare Services was founded in 1967 by Frank Krause. Since SafeHarbor's establishment, the Krause family has maintained and augmented the quality of their services and for this reason, trust is synonymous with the SafeHarbor name. Fully licensed by the State of New York, SafeHarbor is also accredited by the Joint Commission on Health Care Organization
Caregivers at SafeHarbor are professionally trained, thoroughly screened, bonded, and insured. Each employee undergoes a complete background check, including fingerprinting under the auspices of the NYS Department of Health. In an effort to ensure that our team meets and exceeds the high standard standards we have set, our staff members perform regular reviews.
SafeHarbor is proud of our long-standing reputation of delivering quality, safe and competent care. Our Agency carefully monitors our high standards set according to strict statutory and regulatory requirements. Our nursing supervisors work with patients, their families and physicians to develop a plan of care designed to meet individual medical needs, while focusing on safety, comfort, and quality care.
The Krause family, with Peter Krause, President, Mart Brady, RN, Supervisor, and Kathryn Rooney continue to maintain the highest quality of care for Staten Island.
Mission Statement
"We provide high quality nursing and home health services to our patients in an effort to maintain our long-standing reputation for excellence in home care on Staten Island. We accomplish this by hiring highly qualified and professionally supervised personnel, by our team approach which emphasizes total case management and excellent customer service as well as by compliance with agency and governmental regulations."
Our History
SafeHarbor Healthcare Services began in 1967, when Staten Island businessman and community leader Frank Krause opened Homemakers of Staten Island as a housekeeping service that provided domestic help. In 1972 the company's focus shifted to providing nurses, certified health care aides and companions to patients in private homes, hospitals, nursing homes and assisted living facilities.
Today, the Frank Krause family continues the SafeHarbor tradition of excellence in home care. We embrace Mr. Krause's business philosophy which emphasizes community involvement and providing high quality, personalized care. We work hard to ensure that each and every SafeHarbor staff member performs his or her tasks with competence, compassion and a respect for the dignity of all patients entrusted to our care.
Over these past four decades, the SafeHarbor family has helped thousands of Staten Island families deal with the challenge and responsibility of caring for a friend or a loved one. We know first hand how difficult and stressful it is to ensure that the best possible care is given to a spouse, parent, a sick family member or friend. We welcome the opportunity to help you make the right decision regarding service options and to provide the appropriate care once that decision is made.
We work hard every day to make sure that SafeHarbor lives up to its reputation as Staten Island's premier locally owned home care agency. Please contact us, we can help.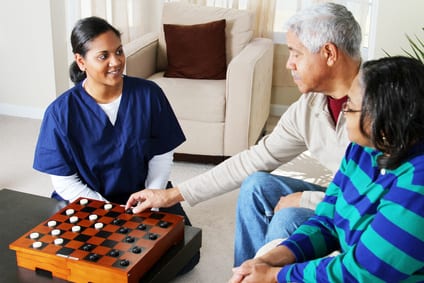 Employee Screening & Training:
We pride ourselves on employing the best-qualified individuals to care for our clients. Each of our employees, whether they are Registered Nurses, Licensed Practical Nurses, or Certified Home Health Aides are put through a rigorous credentialing process. They submit a copy of their current license or certification, proof of citizenship, previous employment verification, current annual physical examination, personal and professional references and a photo ID. Fingerprinting, under the auspices of the New York State Department of Health, and background checks are performed on all employees.
In order to provide the latest data in precautionary healthcare measures, we regularly schedule in-service lectures, skill assessments and distribute informational brochures. We follow the NYS Department of Health Rules and Regulations. Our nursing supervisors regularly evaluate the skills and performance of all our employees including observing employees during home visits to ensure that our clients are being given superior quality care and that each member of the team meets and exceeds the high standards we set.
Accreditation
SafeHarbor Healthcare Services has been providing services to Staten Islanders since 1967 and is fully licensed by the NYS Department of Health. We are also proud to announce that we are fully accredited by the Joint Commission for the Accreditation of Healthcare Organizations.
Our healthcare professionals are dedicated, hardworking individuals who provide a variety of services to clients whether they are in the home, hospital or other healthcare facilities.
SafeHarbor is in compliance with the Rules and Regulations of the NYS Department of Health. We schedule regular informational in-service lectures and distribute educational brochures so our staff is made aware of the latest data in precautionary health measures. We conduct quarterly Quality Assurance sessions which include other healthcare professionals in a variety of disciplines.
Our healthcare professionals provide care to clients throughout the Staten Island region. Whether it's in the home, hospital or other healthcare facilities, our staff is available 24 hours a day 7 days a week to assist in your healthcare needs.